Slowly but surely, working at home is becoming more commonplace. According to Global Workplace Analytics, there are 4.3 million remote workers in the USA. This accounts for close to 3% of the entire US workforce! But what do you do when you live in an apartment? How do you get your work done without going stir crazy? Here are the top 5 things we suggest you do while working remotely from your apartment.

Establish a Routine
Sure, we all want to just lay around our apartment in our sweatpants and stare at our laptops. But when you work from home and your livelihood depends on you being focused and determined to get things done, a well-established routine is truly the measure of success. Here's our tips; when you wake up, have your coffee and breakfast, hit the shower and get dressed for work! This not only starts you off on the right foot, but it allows you to feel more like your heading into the office, even if (we both know) it's just a short commute to another part of your apartment.

Walk it Off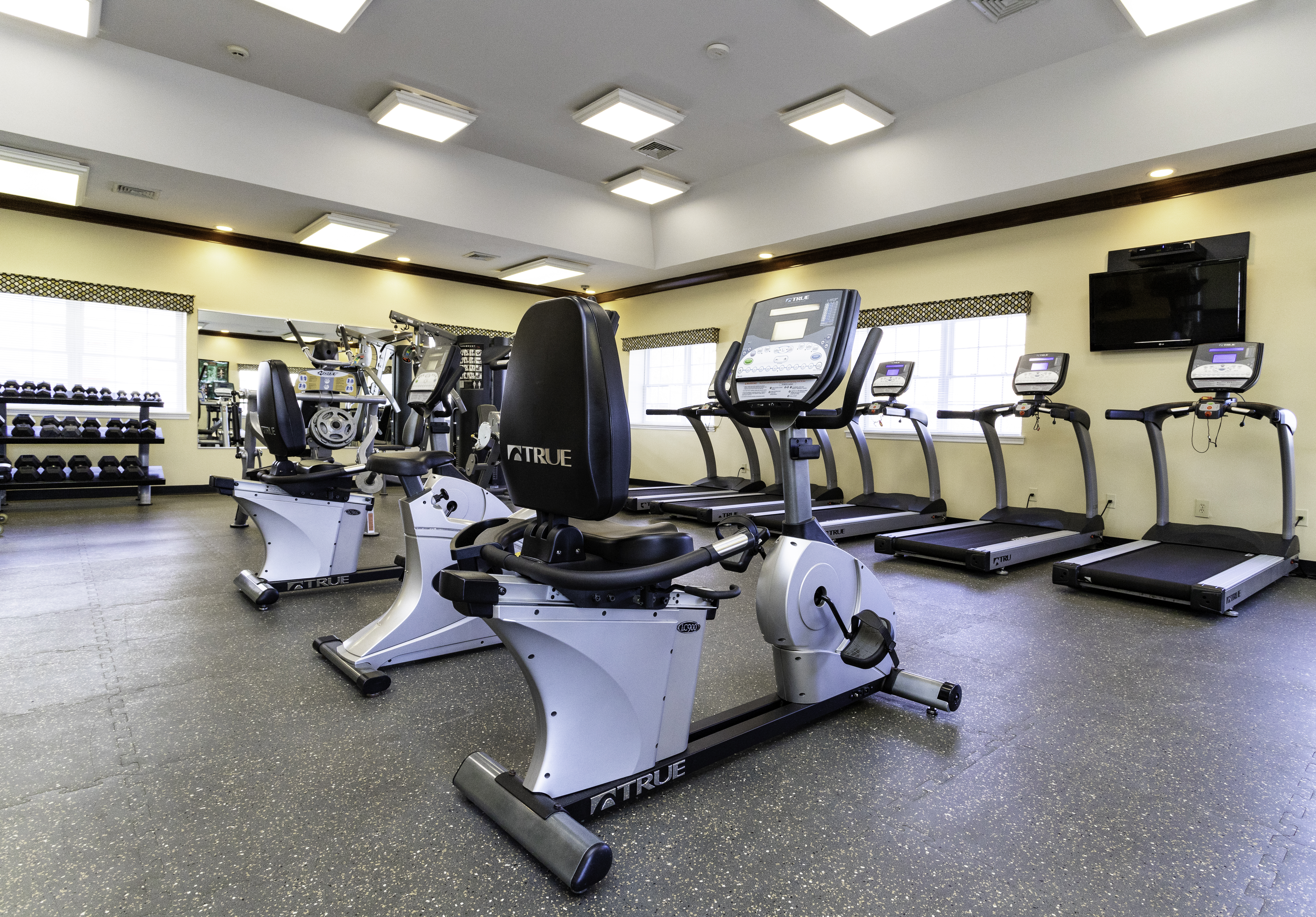 The majority of Long Island apartment complexes that have on-site fitness centers is growing year by year! And if you work from home the most important tip we can share here is, to get up and move! This does two things, it helps you think more clearly about your work-day-routine as well as helping you burn calories and stay fit! Key tip here? Make sure you allot at least an hour during your work day to eat healthy, stretch and (possibly) take a walk on a treadmill! You'll be surprised how much more focused and energized you'll be when you return to your desk.
So, when working in your apartment just becomes too much to bear, why not "really" work remotely! Grab a bag of snacks, a blanket or lawn chair and head to the park (just make sure you have access to the internet or an internet hot spot) so you can continue to work. Want an even better idea? Head to your local coffee shop, log in to Wi-Fi and go! The best part about this solution…endless coffee! Lastly, large apartment buildings, like ones in Brooklyn or Queens usually have business centers, conference rooms or lounge areas for all their residents, equipped with Wi-Fi and access to other conveniences for the stay at home worker.
Get off the Couch!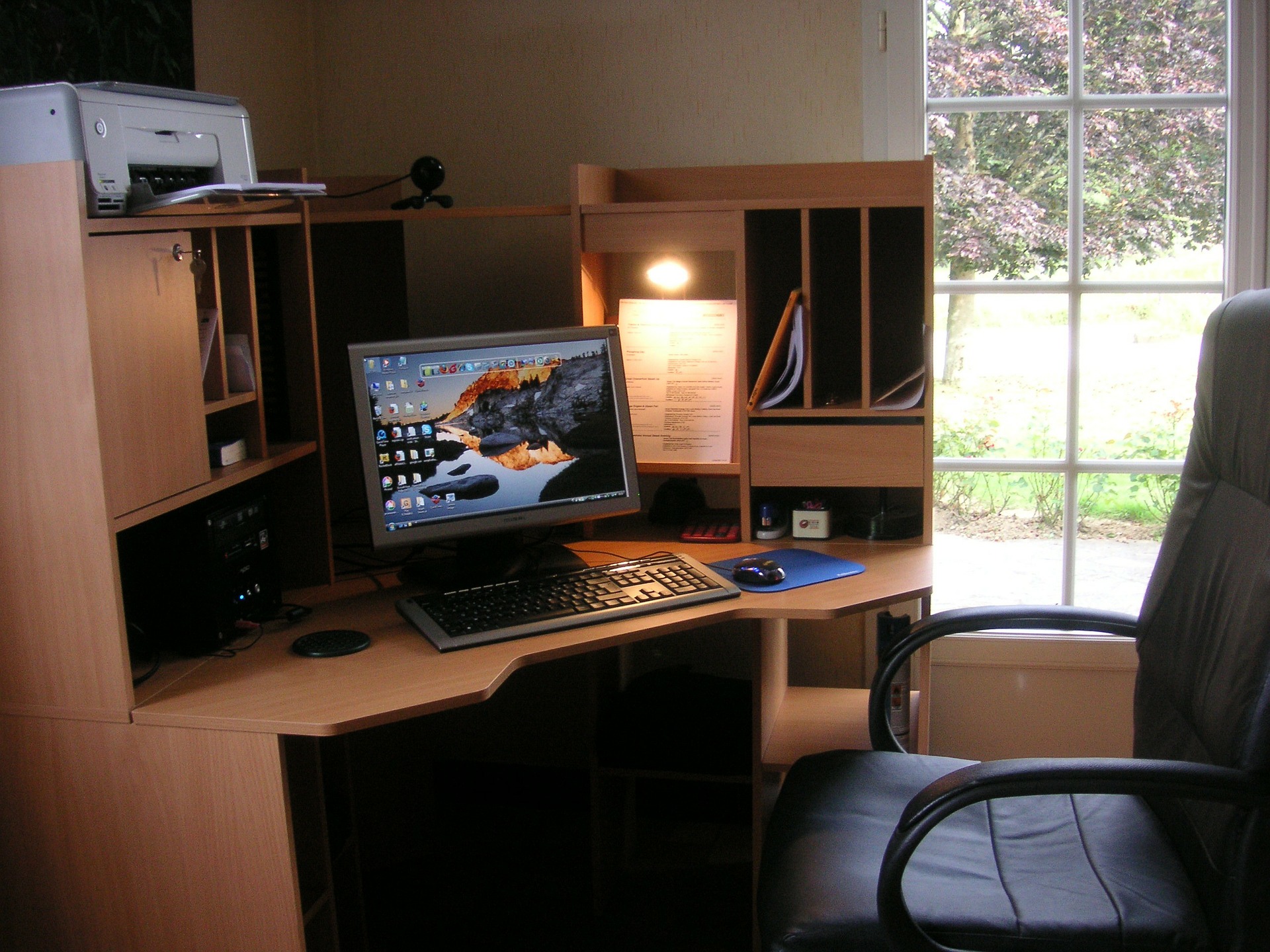 Sure, you live in a small studio or one-bedroom apartment, but that doesn't mean you can't create a dedicated workspace for your daily work-day routine. Why not add a stand-up desk in the corner of your bedroom or transform one half of your walk-in closet into a small work space (people do this all the time with great success!). Also, you can purchase items designed specifically for the stay at home worker. Search for items called; "hideaway desks", "nesting desks" or "floating desks". These are all great solutions for creating a dedicated workspace in your apartment.
Communicate/Collaborate
FaceTime; Skype, Duo, Microsoft Teams and Echo devices, today there are a multitude of ways to stay connected with team members-even while you are working from home. Video chatting is a great way to make your at-home-office feel more like a large conference room! Staying connected with the office from your apartment also helps you stay focused on the task at hand. You can collaborate with co-workers, stay up-to-date on group projects, and even participate in the birthday celebration for your assistant (sorry, no cake for you). Regular dialogue with co-workers also reminds you that you are part of a team and helps foster a stronger relationship with your colleagues for those times when you do happen to go into the office.