One of thing every apartment dweller can still partake in during the COVID pandemic is cooling off at one of New York's local area beaches. Remember though, with all the new restrictions around reduced capacities on our shores, you'll need to head-out early to claim your spot!
Coney Island Beach, Brooklyn, NY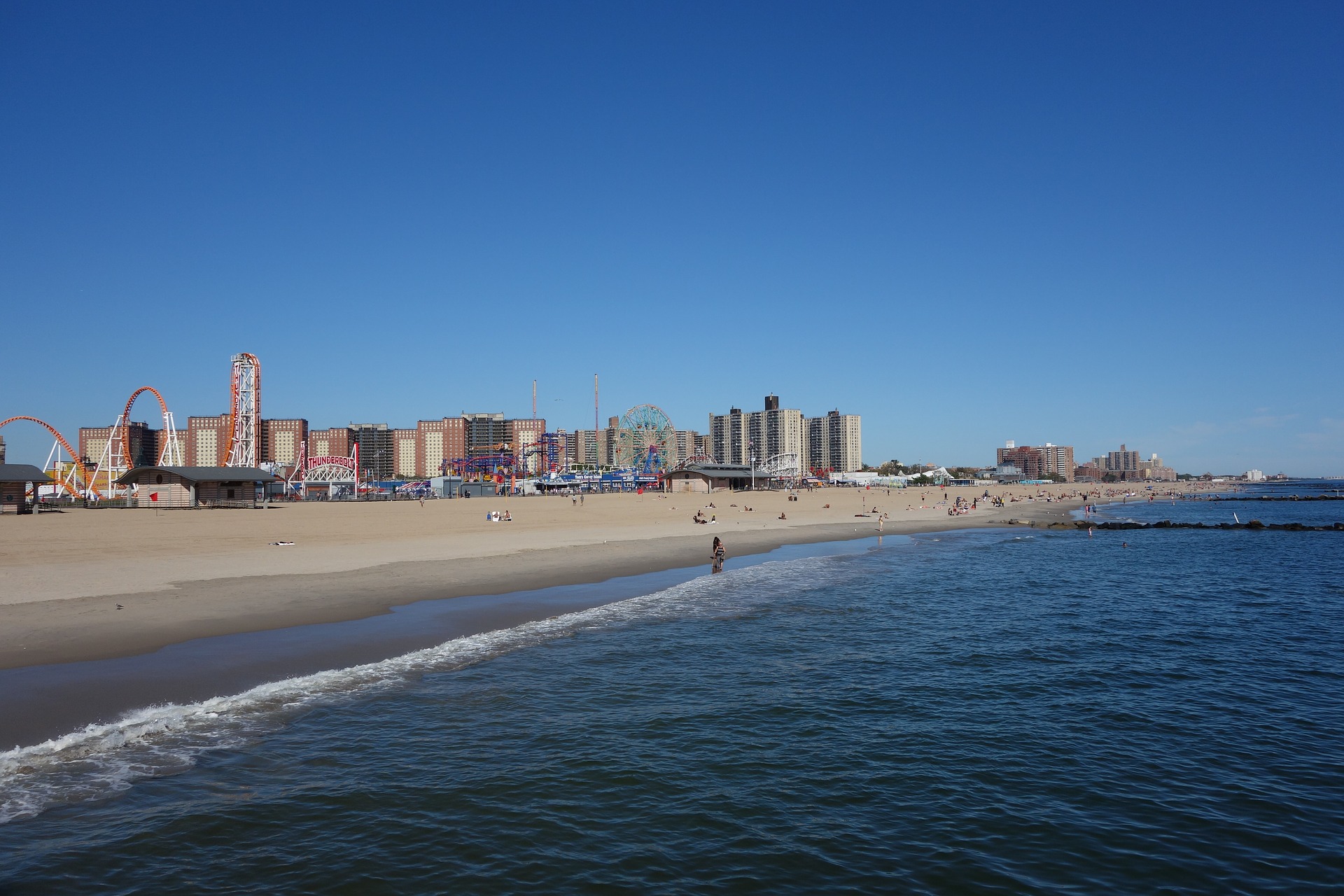 Located on the Southwestern part of Brooklyn, Coney Island is one of New York's top attractions! Not only does this beach come with a storied history, but it still provides miles of sandy beaches to help you stay cool during the dog days of August. Apartment renters from Queens to Brooklyn can travel quite easily to this destination by jumping on the D, Q, N, or F train to Stillwell Avenue. Social distancing and masks are the rule, but the sun and surf are free!

Robert Moses Beach, Babylon, NY
This historic park was established in the early 1900's and is named in honor of master builder Robert Moses. A complex so large, the area is separated into "fields." For example; Field 2 has a Pitch & Putt Golf Course and Field 5 has a ¾ mile nature walk that leads directly to the Fire Island Lighthouse! Other fields are full of scenic picnic areas with outdoor grills, picnic tables, sports fields, pier fishing and so much more. Heading out to Robert Moses from your Apartment on Long Island is easy via the also famous, Robert Moses Causeway.

Jones Beach, Wantagh, NY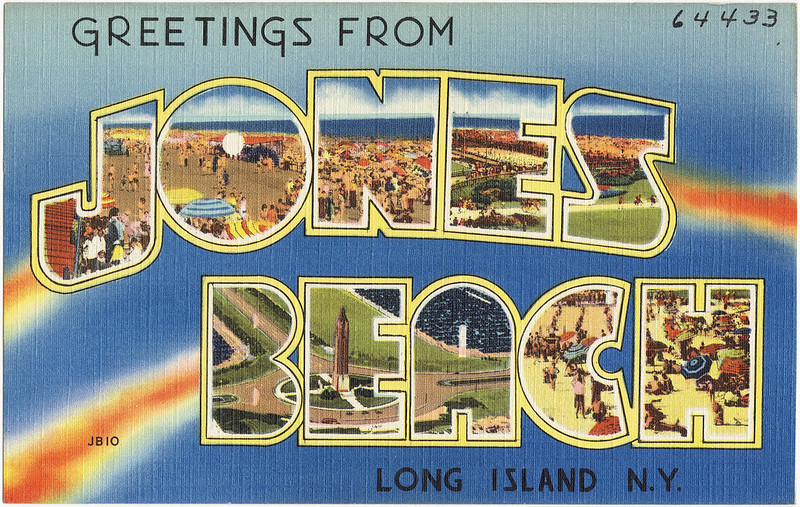 Jones Beach, much like Robert Moses State Park, was established in the early 1900's (1929 to be exact) and is one of the most famous of our Long Island beaches. Equipped with a wonderful 4-mile boardwalk (wide enough for easy social distancing) and 6.5 miles of beautiful white sandy beaches, Jones Beach plays host to close to 5 million visitors per year! This wonderful complex is situated less than 20 miles from New York City, making it an easy trip for residents of Heatherwood's Long Island City or Brooklyn locations. While some of the attractions that make Jones Beach legendary are shuttered due to the Coronavirus, Jones beach is still a great place to relax and cool off this summer!

Ocean Beach Park, Long Beach, NY
Located in Long Beach New York and known as "The City by The Sea," Ocean Beach Park features 4 miles of sandy oceanfront beach and has a 2.2-mile boardwalk (recently re-built after Hurricane Sandy) to its pristine stature. Non-resident beach passes are required for visitors and on sale Monday's thru Thursday's. The good news here is Ocean Beach Park is smoke-free, animal-free and alcohol-free on the beaches and boardwalk, making this summer 'day-cation' a true get-away-from-it-all experience!

Brighton Beach, Brooklyn, NY
Located within walking distance of Coney Island's famed boardwalk and amusement area, is Brighton Beach! Often referred to as "Little Odessa," due to its Russian and Ukrainian residents, this part of Brooklyn is steeped in history. Brighton Beach, like other coastal areas, has an expansive boardwalk where pictures and murals of the beaches 19th and 20th century attractions are on display (sightseeing is a major attraction here). And if you explore the area a bit more you can even see a few small historic bungalows that remain. Not only is this a great spot to relax and cool off in the surf, there are also a multitude of other activities to participate in such as; treating your pallet to some unique Russian, Turkish and Ukrainian foods (outdoor dining here is quite common). Plenty of café's, sweet shops abound, there is also shopping and strolling along the boardwalk, and even a Russian Bathhouse!

Coopers Beach, Southampton, NY
If you're heading out from NYC towards the east end of Long Island, Coopers Beach in Southampton is a must see! Often rated as one of the Top Ten Beaches in America (currently rated #3 in the U.S.!), Coopers Beach is hundreds of yards wide and made from grainy white quartz sand! The beach is backed by large sand dunes covered with American beach grasses and littered with large mansion homes, making the area a wonderful sight-to-see and photograph. While this beach is usually open to non-Southampton-residents, due to recent events, no daily passes are currently being sold (this means placing this trip on your "bucket list" for a future visit).

Ocean Beach, Fire Island, NY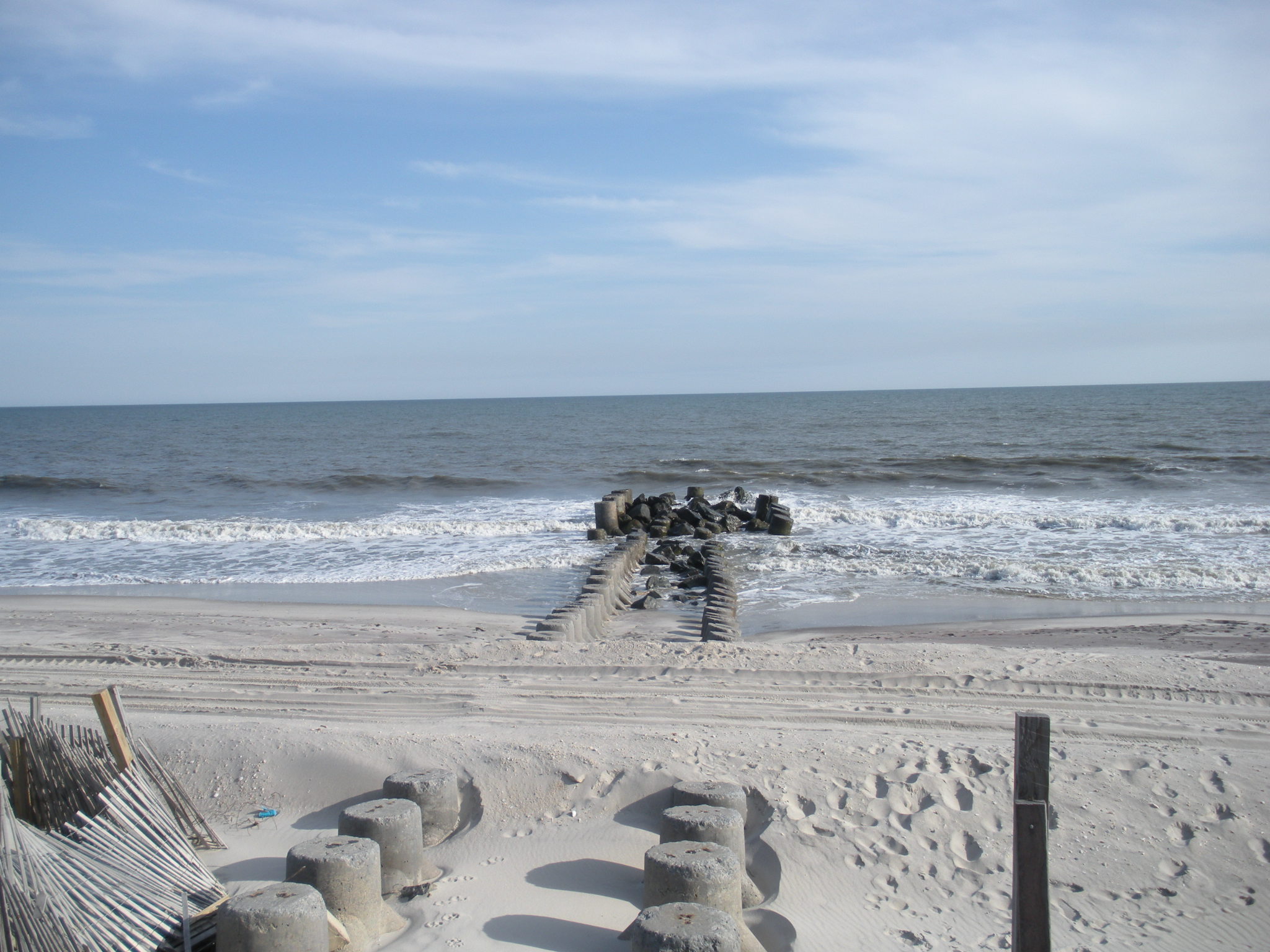 Having only a "year-round" population of only about 100 inhabitants, Ocean Beach is a true vacation destination for residents of NYC, Long Island and beyond! Ocean Beach is the largest village on Fire Island and is unofficial capital of the half-mile-wide by 32-mile-long, barrier beach of Fire Island. Vacation homes are scattered throughout and for nature lovers…Ocean Beach is a paradise! There are no vehicles allowed on Ocean Beach so walking and bike riding are the norm (this contributes to the quiet, serene atmosphere that washes over you while vacationing here). Note, the only way to get to the island is by ferry or water taxi, so this trip requires some pre-planning. Remember, during these uncharted times, the ferry schedule to-and-from the island is limited and face coverings on-board the vessel are required. As noted on their website, "Ocean Beach combines the allure of a resort, with a casual atmosphere and [the] safety of a lost age." We agree.

Note: This blog post is meant for entertainment and informational purposes only. We strongly suggest, before you head out to any of these beaches, to check social distancing guidelines, hours of operation, and other information as provided by the individual town and county websites.